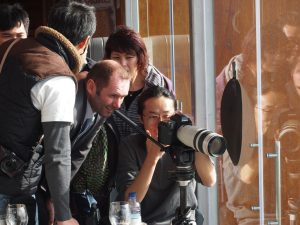 Founded by Helmut Hutter in 1994, orangefilms has provided Full Production Services for film, television, and photographic production companies working throughout France, along the Côte d'Azur, Monaco & Belgium for over 20 years.
Our international team is dedicated to excellence and an overall pleasant experience. All of our crews are fluent in english.
Our philosophy
Combining a high sense of aesthetic perfectionism with technical excellence, while providing a comprehensive and flexible service, tailored to suit each project.
orangefilms is a proud member of the GPN (Global Production Network) and is the exclusive partner for France.
Who we work for.
Directors we work with.
Photographers we work with.
Affiliations.
GPN represents a Universe of top-tier production service companies. GPN's strength is collaboration, partnership, and trust.